It is important to me to work as sustainably as possible to give you a guilt free, eco-friendly day. This means no floral foam, which is a damaging micro-plastic. Instead re-usable moss and chicken wire alternatives are used. I avoid single use plastics. Items are either recycled or reusable or an alternative is found. Working with the seasons for inspiration and sourcing English or locally grown flowers where possible. A lot of flowers have high carbon footprints so while I do use wholesale flowers to provide you with a variety of materials, I use as many locally grown or British flowers and foliage as I can to achieve your brief.
I have a network of trusted local growers and use responsible foraging to try and source as much material within a 10 mile radius. I often also incorporate home-grown items from my allotment or foraged elements to create a whimsical, romantic style.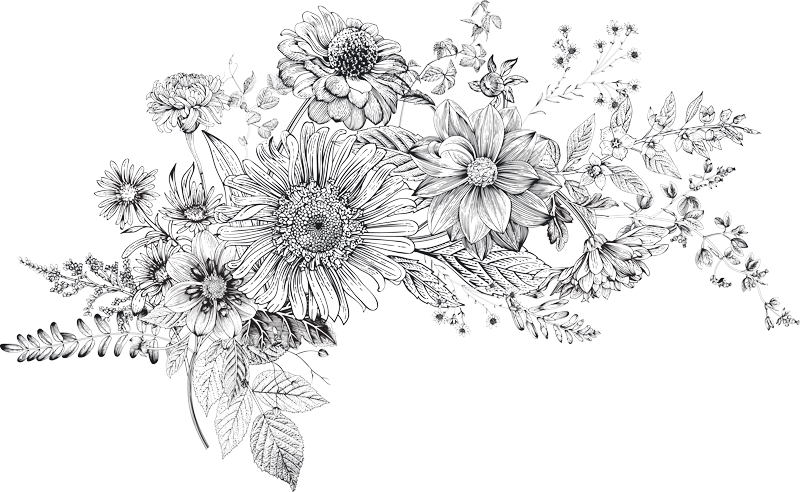 Kind words from my couples
"We cannot recommend Becky enough! Right from the very first phone call we knew that we were in safe hands. Becky listened to every detail that we wanted and delivered the most beautiful flowers, beyond anything we could have imagined . No detail was missed. Thank you so much for playing such a crucial part in our wedding day, your flowers were truly the knot that tied the whole day together!"
"Flowers were a very important part of our wedding. We first met Becky at the rustic wedding fair over a year before our big day and we loved her style of whimsical, bohemian florals and how important sustainability was to her. When it came to looking for someone to do ours, she was the first one to come to mind. She was professional, knowledgeable and patient throughout. We asked her to create an 'English Country Garden' feel with some specific floral and foliage requests, alongside asking her to use some of the flowers we had grown ourselves and the final product was more than we could have ever imagined."
Hand-dyed bouquet ribbons
To further add to your beautiful flowers I create naturally dyed silk ribbons to bind your bouquets in a range of soft chemical free colours. These waft beautifully in the breeze and finish your bouquets delicately and elegantly.
Of course, if this isn't what you had in mind you can have your bouquet finished however you would like.