Your Wedding Flower Journey
One of the nicest parts of the process is sitting down and working together to envisage your flowers, incorporating your ideas and suggesting ways to best achieve your dream flowers.
After your initial enquiry we will arrange a complimentary consultation to discuss your wedding flowers.
The first step is to chat about what you would like, how we can realise your vision and achieve it within your budget. Planning your flowers, like choosing your dress is one of the most special elements of preparation for your day and makes being handed your bouquet for the first time such an exciting moment. 
Consultations are usually via Zoom for convenience but I am very happy to talk on the phone or meet in person. This could be at the venue if you felt it would be valuable.
Following the consultation I will supply a detailed quote and moodboard based on what we have discussed for you to see how your flowers will look and see a clear breakdown of costs.
Whether you would like a country garden style or something more wild and rustic I will design your flowers with meticulous attention to detail, care and love. 
Your quote and moodboard will be supplied within 2 weeks of our consultation and help you to decide if I am the right florist for you before you confirm your booking and pay your deposit.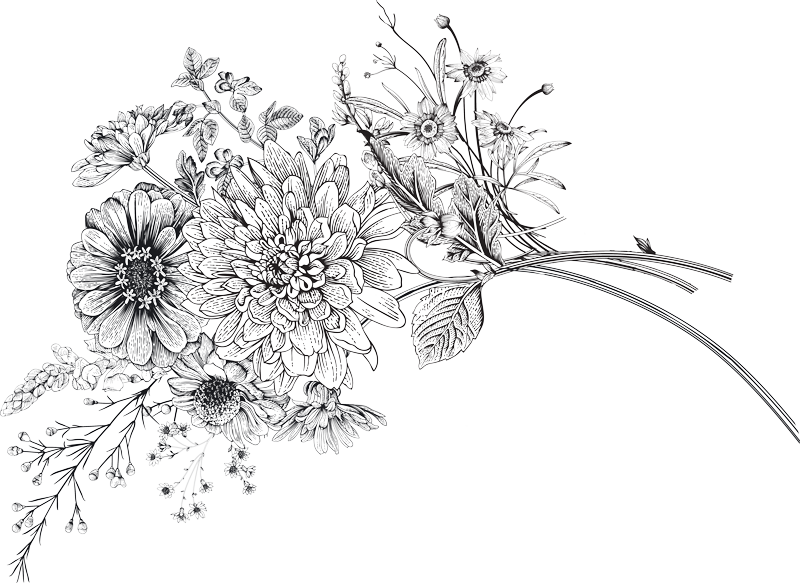 Kind words from my couples
"A and I absolutely love your moodboard and it's exactly how we imagined our scheme and flowers to be! You've done wonderfully – thank you so much. I was very pleased with the button hole suggestions as that was what he imagined them to look like and I just love everything about your arrangements"
"We are absolutely in LOVE with the moodboard you've sent over!! You have captured everything we have envisaged, and more! We are over the moon."
Around 4 – 6 weeks before the wedding we will have a second consultation to run through all the details of your requirements, make sure everything is correct and all the details are confirmed.
This is the opportunity for final decisions and tweaks to designs and confirmation of numbers of tables, buttonholes etc. 
The week of your wedding I will be busy ordering flowers, receiving deliveries, conditioning flowers, foraging foliage, visiting cutting gardens, preparing your vessels and making up your designs. There will be some late nights and early starts to ensure everything is as fresh as possible and delivered to the highest standard. Depending on your designs I may be at the venue a day or 2 before the wedding dropping off items or setting up installations.
On your wedding day I will bring your bridal and bridesmaids bouquets to the location that you are getting ready so you can see your flowers for the first time and have them ready when you leave for the ceremony.
Then I will set up the ceremony and reception flowers which may or may not be at the same location. I will flower up installations, hang pew ends, place urns, add table decorations and make sure the flowers are looking perfect for the guests arrival.